AGE APPROPRIATE TREATMENTS KE Aesthetics is a leading provider of cosmetic injectable and skin care treatments. When considering these treatments it is essential that they are undertaken by someone with the knowledge and experience you can trust. Excellent injecting skills are paramount in any clinic, however, what is also essential is your practitioner having the knowledge and skills to deal with complications in the unlikely event they should occur. Kerry Furler (RN) has been injecting clients for 20 years. As well as injecting in her clinic Kerry has held the role of Clinical Trainer for Wrinkle Relaxers and Dermal Fillers with a global dermatology company since 2006. In this role, one day a week she teaches both Doctors and Nurses how to inject. Kerry has attended numerous conferences and workshops both nationally and internationally thus keeping up to date with the latest techniques and products. Kerry has an excellent knowledge of the anatomy of the face with her focus being safe practice with natural results. Joining Kerry undertaking injectable and other skin care treatments are Nurse Practitioner Shiree and Registered Nurse Pippa, both of whom are excellent practitioners who work very closely with Kerry. Silvana and Celeste join us on a Thursday . They have had many years experience in the skincare industry and are both excellent therapists. Their aim is to improve the quality of your skin and undertake various treatments whilst also advising on the best skincare products to use. Please contact us for any information.
Kerry
Registered Nurse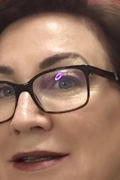 Kerry is a competent Nurse Injector who has a broad range of experience. She is happy to take the time to discuss your concerns and provide you with treatment options. Her primary aim is to provide age appropriate treatments with a natural result. Safety is the number one factor when undertaking treatments and Kerry is always learning and keeping abreast of techniques, risks, and management of complications. Being a member of various groups globally ensures this is current and ongoing.
Shiree
Nurse Practitioner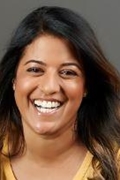 Shiree joins Keaesthetics as one of only four Cosmetic Nurse Practitioners endorsed by the W.A Health Dept. A nurse for nearly 20 years, she continues to work part-time in Emergency Departments. In her Cosmetic role she loves creating a natural, rejuvenated look, being in awe of the skin's amazing healing and regeneration properties. Always keeping up to date with the latest advancements in cosmetic treatments she takes great delight in her clients happy, refreshed faces after treatment.
Pippa
Registered Nurse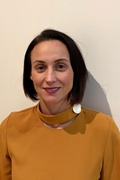 Pippa has been a nurse for 17 years. The majority of her career has been spent in Critical Care and Intensive Care Units. Pippa has also worked in medical sales and really enjoys working with people. Cosmetic nursing is an area that Pippa loves and is really enjoying working at KEAESTHETICS with Kerry and her team. We are looking forward to welcoming some old clients and lots of new clients for Pippa in the next few months.
Celeste / Silvana
Therapists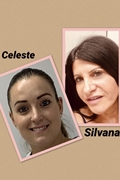 Silvana and Celeste have had many years' experience in the Skincare Industry and are available on Thursdays. They undertake skin treatments and offer skincare advice, having a wealth of knowledge in this area. Treatments include Peels, Microdermabrasion, Dermaplaning and Skin Needling. Consultations to determine appropriate treatments and products are also available. Celeste will be working between 10am -2.30pm and Silvana from 2.30pm - 5.30pm.
18 Angove St, North Perth WA 6006
+61 414 532 182
Monday

Tuesday

Wednesday

Thursday

Friday

Saturday

9:00am - 2:00pm

9:30am - 6:00pm

10:00am - 4:00pm

9:30am - 6:00pm

9:00am - 2:00pm

9:00am - 12:00pm